Site Of the Moment:
Squirrel Proof Bird Food - Anti Squirrel Bird Feed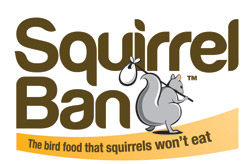 Providing squirrel proof bird food and anti squirrels bird feed. Squirrel Ban is a new pest proof bird food that has been treated with chillimega.
Rank
Site
Rating
In
Out

26

Harley's Purrs And Paws



10.00
1
386
Full of kittenish goodies to spoil your favourite feline. Cats needs catered for, beds, food, treats, health, activity centres, toys and more.



27

Dog Boutique



NR
1
103
Find fabulous dog products at our dog boutique.



28

Kembia



5.00
0
317
Kembia is a petsite, where a whole new world awaits you! In the world of Kembia you can battle mystical creatures, repair and run your house with your own land. Or you can run and manage your own business! Not to mention you can adopt your own creature an



29

The Contented Kitty



10.00
0
260
Going Out of Business Sale!



30

Two Purring Cats Clothing & Gifts



10.00
0
216
A family friendly animal lovers gift shop full of colorful clothing, fine art and animals. Dogs,cats,birds,fish,herps and much more on travel mugs, housewares, clothing for hot and cold weather, office and school items too. Thousands of selections to choo



31

Max & Samantha: Two Spoiled Rotten Pugs



NR
0
245
Site dedicated to two spoiled rotten Pugs.



32

La Bastidette Gite



10.00
0
252
Pet Freindly Holiday home in South Western France. all pets allowed.



33

Poochie Heaven



NR
0
116
Poochieheaven carries a wide selection of high quality designer dog clothing, beds, carriers and toys. Some of our best sellers are Nina Ottosson interactive toys, Chilly Dog Sweaters, Kwigy Bo, and more.



" Please LIKE my rescued dog Shadow's page on facebook ... he needs more friends"
https://www.facebook.com/home.php#!/savingshadow
Page:
1
[2]
Last Update: Tue, Jul.24 2018
Next Update: Tue, Jul.24 2018
Next Reset: never
Sites: 33
Powered By GoTop100.com